CarpetsPlus COLORTILE in Bend and Redmond, OR
Learn About Hardwood
With so many hardwood flooring options, you need an expert to guide you - and with CarpetsPlus COLORTILE in Bend and Redmond, OR, that's precisely what you'll find. Learn more about the benefits of hardwood flooring below.
Hardwood floors add timeless beauty and warmth to your home. It has been said that hardwood floors help to make a house a home. With hardwood, homeowners are treated to a flooring option that is attractive, durable, and easy to maintain. It is for all of these reasons that hardwood is one of the most desirable flooring options on the market.
Hardwood flooring will help to add value to a home. With each passing year, hardwood gets more durable and more attractive and is made with practices that are more eco-friendly. It is not uncommon for hardwood floors to last upwards of 100 years.
There are now many different species of hardwood to choose from, not just North American woods but exotics from all over the world. With this vast selection, homeowners have the ability to select a hardwood that makes sense for their home.
Durable, timeless, warm, and low maintenance, you'll love our selection of hardwood flooring. Learn more about hardwood below.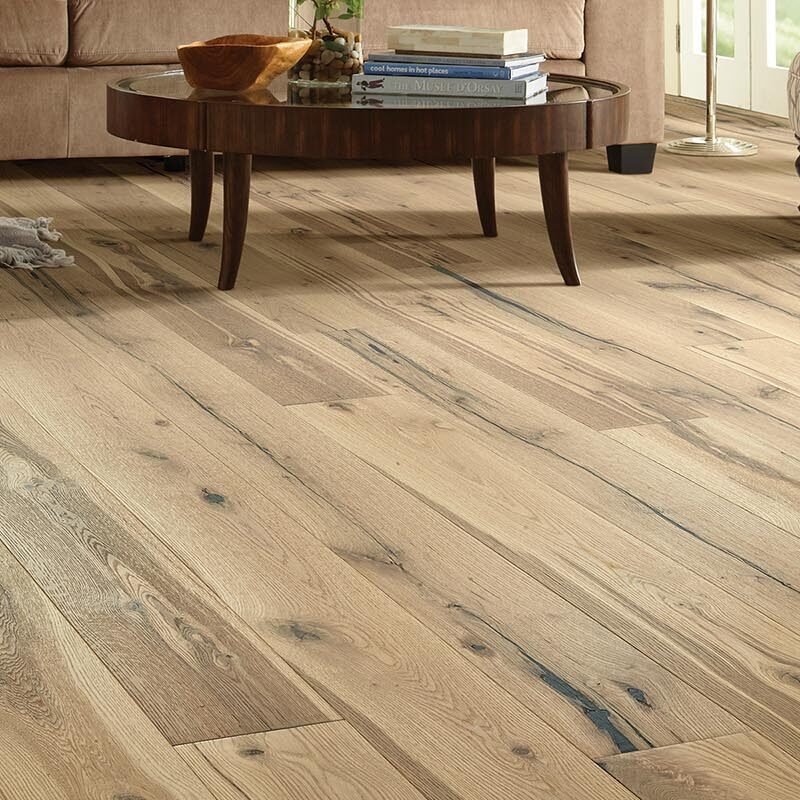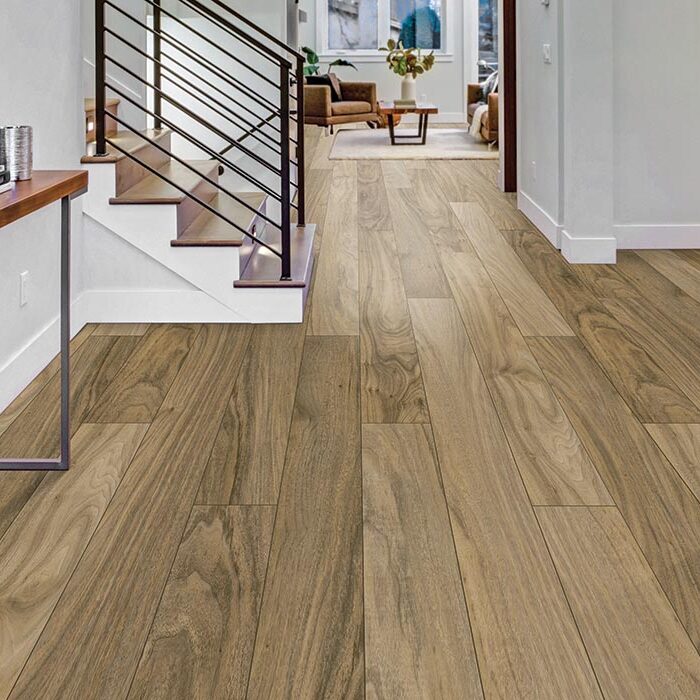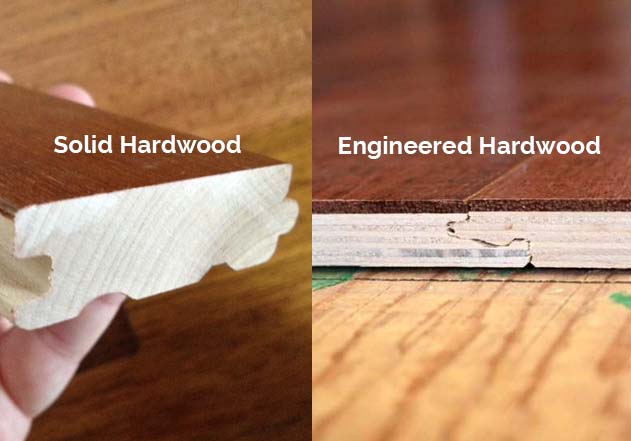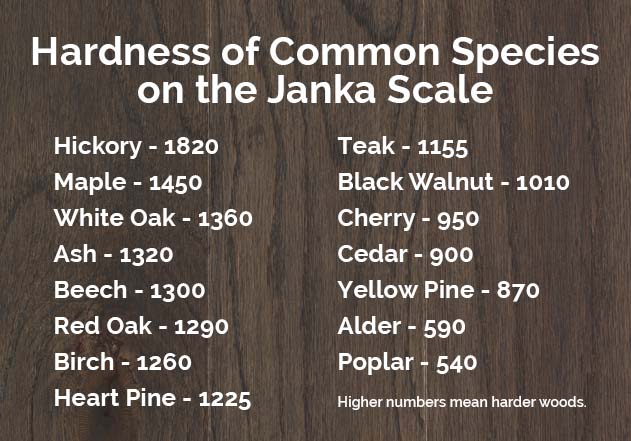 Hardwood floors are highly durable and will last a lifetime if you choose the right product for your lifestyle. It is not uncommon for hardwood to last up to 100 years if properly maintained. 
Pre-finished or manufacturer-finished hardwood floors typically offer 6-10 layers of UV-cured layers of polyurethane, which is very hard. 
Finally, the hardness of your chosen wood will also affect its performance. 
There are three types of construction in hardwood flooring: solid, engineered, and hybrid.
Solid hardwood is 100% solid wood; it can be nailed or stapled to a wooden subfloor above grade. It is incredibly durable. 
Engineered hardwood is also 100% wood that is manufactured from 3, 5, or 7 thin sheets or plies of wood that are stacked on top of each other in opposite directions and then glued with high pressure. The advantage of engineered hardwood is it will not warp in high moisture conditions or shrink in low humidity or high heat conditions. 
Hybrid hardwood floors are similar to engineered hardwood in that they feature a veneer of natural wood on top but have either an SPC vinyl core or an HDF core. 
Follow these hardwood flooring maintenance tips:
Never wax your floors. Wax will dull the finish.
Sweep regularly with a broom or vacuum with a vacuum that does not have a beater bar or brush. Dirt and grit can cause scratches to the finish.
Doormats provide the first line of defense and prevent dirt and grit from being tracked onto your floors.
Excessive water causes wood to expand and swell and eventually crack. It could also possibly break the glue seal with the subfloor. Wipe up spills quickly. Do not mop with excessive amounts of water.
Only use manufacturer-recommended cleaners to clean your floors. Typical household cleaners will dull the finish and reduce the performance of your floors.